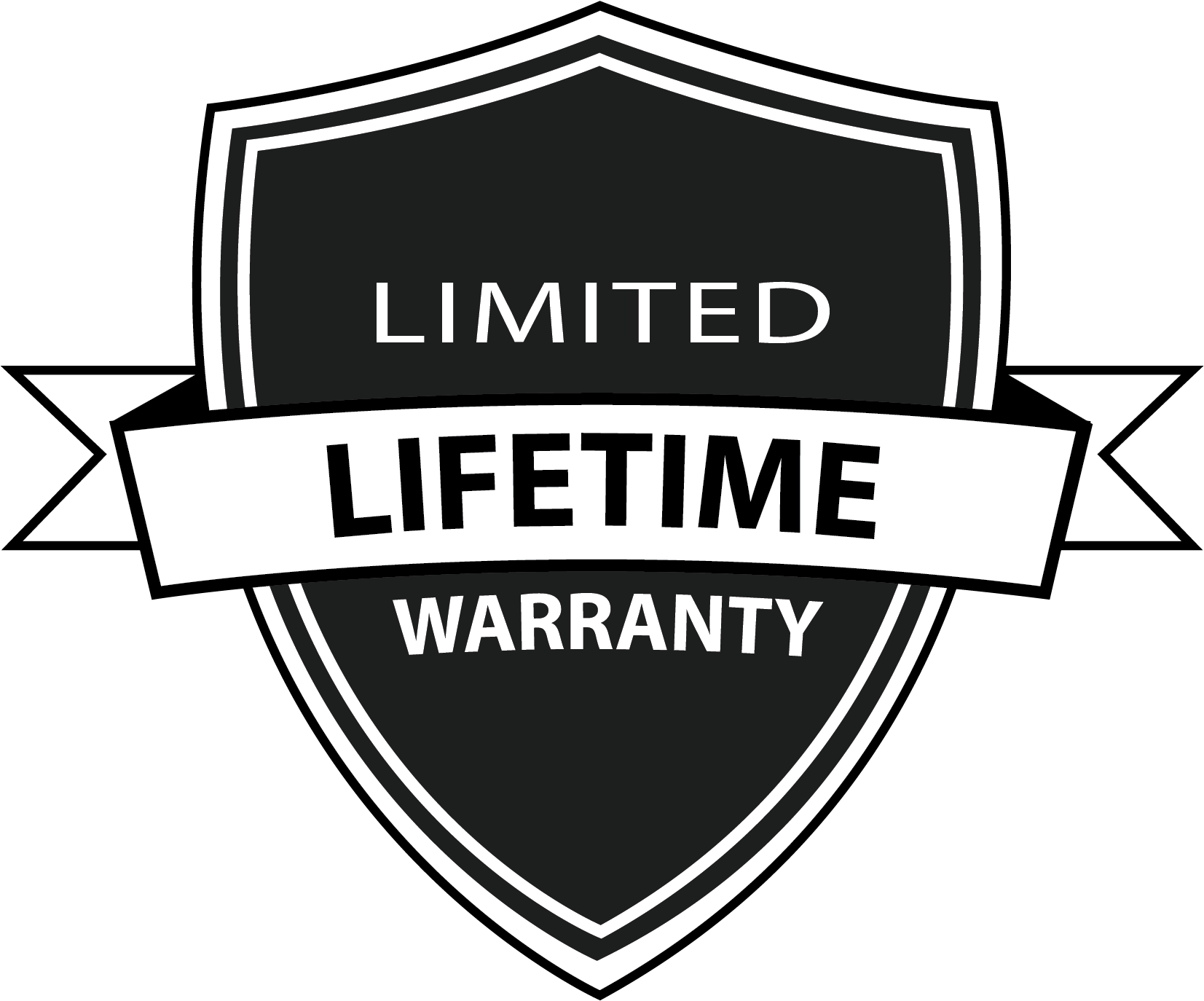 Lifetime Extended Warranty [Limited]
Introducing our exclusive Lifetime Extended Warranty, limited to only 100 customers. Designed to provide you with peace of mind and extended protection for your cherished purchase. With this unbeatable offer, you can enjoy the ultimate reassurance and ensure your investment lasts a lifetime.
We understand the importance of protecting your valuable purchase from unforeseen circumstances. That's why we've crafted this exceptional Lifetime Extended Warranty to go beyond the standard warranty coverage, giving you added security and confidence.
Key Features and Benefits:
Unmatched Protection: Our Lifetime Extended Warranty offers comprehensive coverage against defects in materials and workmanship. It provides an additional layer of protection to safeguard your product for its entire lifespan.

Long-Term Value: Investing in the Lifetime Extended Warranty is a smart choice, as it ensures that your purchase remains protected well beyond the standard warranty period. This exceptional offer guarantees that you can enjoy your product for years to come, worry-free.

Hassle-Free Claims: We've streamlined our claims process to make it as seamless and hassle-free as possible. Our dedicated support team is always ready to assist you, ensuring a smooth experience whenever you need to make a claim.

Peace of Mind: With the Lifetime Extended Warranty, you can bid farewell to worries about unexpected repair costs. We'll take care of any covered repairs, sparing you from unexpected expenses and allowing you to enjoy your product without any concerns.

Transferable Coverage: Should you ever decide to pass down or sell your product, the Lifetime Extended Warranty is transferable to the new owner. This unique feature adds value to your purchase, making it an attractive proposition for potential buyers.
FREE 48-Hour Shipping On All Orders
Nationwide free shipping only in Malaysia. We use GDEX express for worldwide shipping. Delivery time is usually 2-4 working days.


Every Artico™ watch includes a complimentary 1-Year Warranty.
We offer Lifetime Extended Warranty to protect your investment for life. Click here to purchase
Contact us at contact@artico-timepieces.com for more details on warranty coverage.
A Result Of Timeless Craftmanship.
The modern statement the watch portrays is beautifully put together from the highest quality steel, glass & movements powered by a beautiful quartz movement.
Comfort Without A Sacrifice.